The RoofTop VAN
The RoofTop VAN is a food truck , where customers can enjoy different spaces to have a beer, a glass of wine or champagne in the Taittinger corner , and try the new concept of Anido brand cocktails with unique views towards the Escaldes-Engordany valley. You will never be so close to the sky of Andorra :)
All this accompanied by something to nibble like vermouth, with Espinaler products, as well as a variety of hamburgers, sandwiches, salads and sausage tables. This gastroneta will become the ideal meeting point for an aperitif at noon or a drink before or after dinner.
We wait for you every day from 5:30 p.m. to midnight!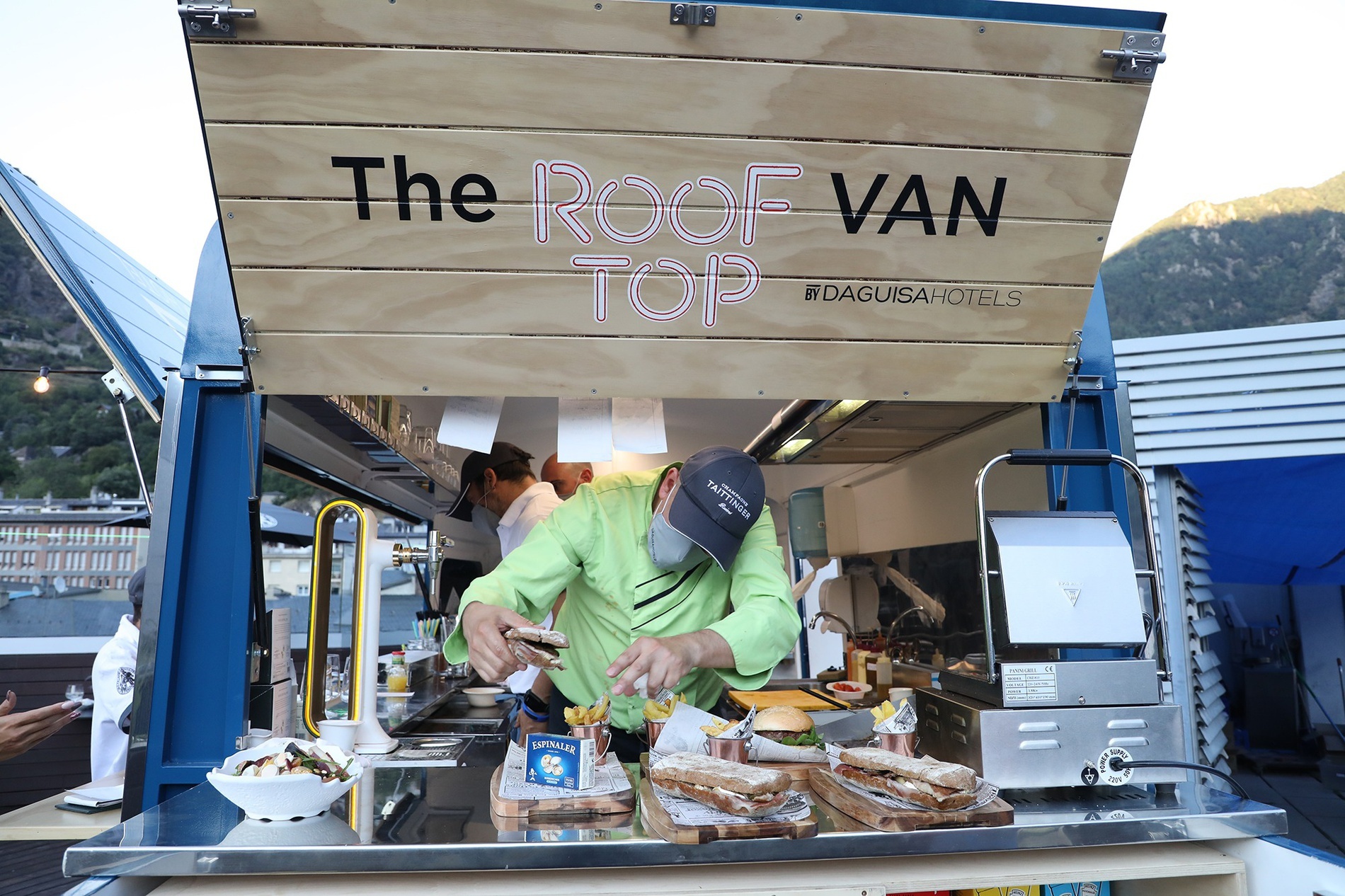 Our
BREAKFAST
Discover our special breakfasts!
This summer, at the Golden Tulip Andorra Fènix Hotel 4 *, buffet breakfasts are disappearing as a "Covid Ready" measure, but we have managed to reformulate our proposal, and we have 4 types of breakfast for our clients:
- Healthy : for lovers of healthy food.
- Continental : mmm .. the usual breakfast.
- Andorran : a "plate and cutlery" breakfast with typical Andorran dishes.
- Children : the breakfast most desired by the little ones in the house.
And every day you can try a different breakfast :) To start the day with the best smile!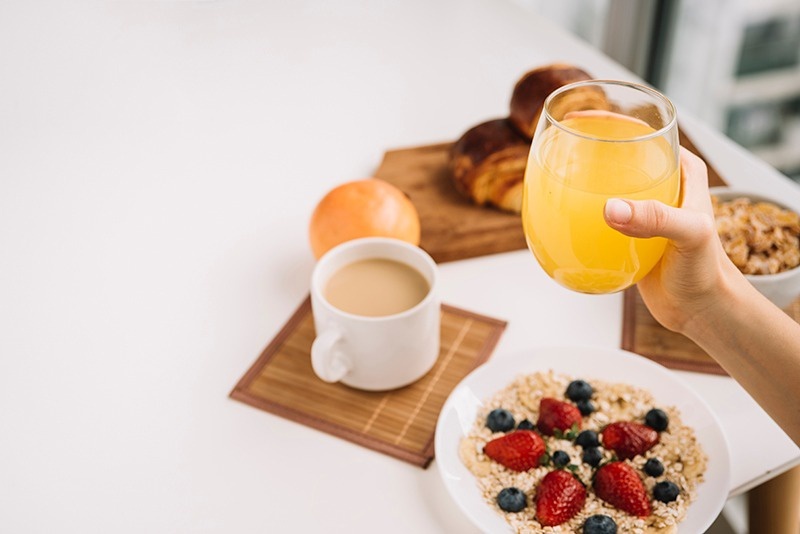 KRONOS
Restaurant
The Kronos restaurant, directed by chef Narcís Allué, offers, in addition to the menu that is renewed twice a year in spring and winter, a series of menus that vary. The chef proposes a cuisine that combines sea and mountains. The restaurant's cellar proposes different controlled DO references, the maitre d 'will advise you on the selection of the most suitable wine for each occasion.

The restaurant is located on the first floor, in a modern and bright environment thanks to its large windows facing the mountains of Andorra. The half board service (in Menu format) is also served in this restaurant.
The breakfast price is 12 Euros.

Reservations at: Telephone +376 760 760 or at: restauraciofenix@daguisa.com
Hours every day of the year from 07:30 to 11:30 for breakfast and from 19:30 to 22:30 for dinner.
The
MEZZANINE
Welcome to The Mezzanine! Welcome to the new Restaurant of the Golden Tulip Andorra Fènix 4 *!
A special restaurant where you can taste tapas, cheeses, hamburgers, ham, ... Directed by our Chef Narcís Allué, at The Mezzanine you will find fresh, homemade Mediterranean-style cuisine, with direct access to the Escaldes-Engordany pedestrian-shopping area .
Are you looking for more reasons to come see us? :)
Hours: Tuesday to Saturday from 7:30 p.m. to 10:30 p.m.
PANORAMIC
Terrace
The terrace is an ideal space to enjoy a cocktail, an aperitif, a snack or some tapas outdoors in a social or business event, couple celebration or a gathering of friends for guests of Golden Tulip Andorra Fénix Hotel.

The views of the city centre and the natural surroundings of the mountains of Andorra are truly unique and exceptional. Enjoy our terrace between May and October whenever the weather allows it.
SIRIUS
Coffee bar
The Sirius café bar is located on the first floor of the hotel, next to the restaurant and very close to the lobby and meeting rooms, it is an ideal space to have and share a coffee or enjoy our breakfasts.

At the Café Sirius you will find daily newspapers at your disposal as well as a flat screen TV.

Its hours are from 07:30 a.m. to 11:30 a.m.
Choose between the city or the mountains
FIND US
GOLDEN TULIP ANDORRA FÈNIX 4*
very close to Illa Carlemany
a few minutes' walk from the Caldea thermal spa
a few kilometres from the Grandvalira and Vallnord ski resorts
Book here